Vue 120
Sit-On-Top Recreational Kayak
Vue 120
Sit-On-Top Recreational Kayak
The Vue 120 sit-on rotomolded kayak tracks and paddles with ease while offering maximum stability. Beginners to experienced paddlers will enjoy a day on the water.  The deluxe adjustable seat is constructed using two types of cushions—one for support and one for comfort. The vibrant colors, special attention to design and outstanding performance capabilities are sure to inspire paddlers of all ages and abilities.
Perfect for lakes and rivers
The feature rich kayak includes three storage hatches, rear storage well with mesh netting, adjustable foot brace system, self-bailing, drain plug, cushioned carrying handles, deck lines, paddle holders, Trac Universal Mounts and sealed ditty trays all at an affordable price.
The sleek styling along with the many convenient features will make your paddling experience comfortable and enjoyable with the Vue 120 sit-on recreational kayak.
The Vue 120 offers plenty of room for you and your gear
Cutting-edge plush seat system with adjustable pull straps
Rear storage with mesh netting
Adjustable foot braces
Storage hatches with removable bags
Sealed ditty trays
Trac Universal mounts for electronics
Carrying handles
Paddle holders
Self-bailing system
Deck lines
Hover to Explore Features
Rear Storage w/Mesh Netting
Rear Storage w/Mesh Netting
Evoke
verb: to stimulate, awaken, arouse...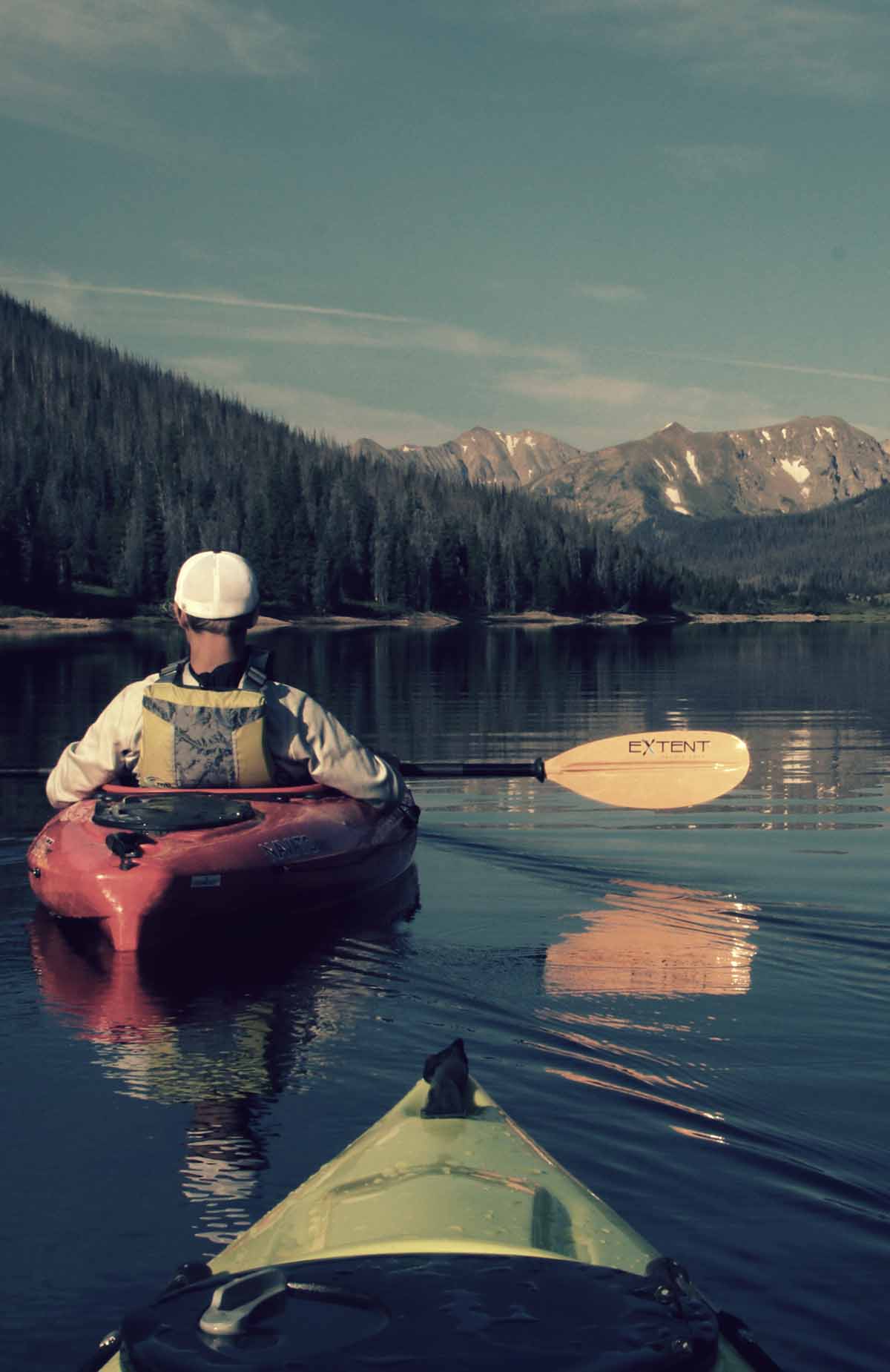 Go farther, faster and more confidently with Evoke®