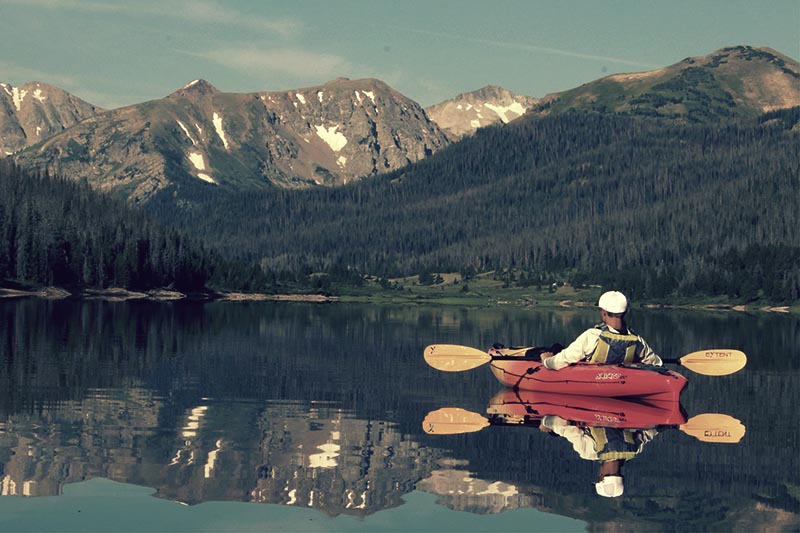 Evoke PaddleSports
The cure for anything is water
Evoke® – the ultimate kayak in performance and value
The Evoke Paddlesports line offers feature rich kayaks perfect for the outdoor enthusiast looking for "all the extras." Their vibrant colors, special attention to design and outstanding performance capabilities are sure to inspire paddlers of all ages and abilities.
Design, Molded & Assembled in USA
From our recreational kayaks to our fishing kayaks, our Rotomold construction is highly responsive, stable and easy to maneuver. Evoke Kayaks will allow you to stay on the water all day with their comfort and get you to where you want to go!
Go farther, faster and more confidently with Evoke®
Evoke® rotomolded kayaks
elevate your performance and enjoyment, no matter your age and ability.
You can't put a price on quality time enjoying nature. Whether alone or with the family, we want to make it easier than ever for people to reconnect with nature and create memories that will last a lifetime. Evoke offers sit-in kayaks and sit-on-top kayaks; perfect for all ages and abilities.
Evoke® – the ultimate kayak in performance and value.
Imagine yourself first thing in the morning silently slipping through the water. No noise, no commotion, just you, your kayak and the fish you are chasing. If this sounds like a little bit of heaven to you, then it's time for you to escape the every day in one of our rotomolded kayaks.
Find where to purchase your next Evoke Kayak.
@
evokekayaks
Join the Family – Share Your Adventures – Hashtag Your Photos #evokekayaks
Recreational Kayaks, Fishing Kayaks & and Kayak Accessories. Feature-rich. Ample storage. Durable & Safe. Evoke Paddlesports is your new brand of kayaks. We're pushing the paddling sport to the next level. The cure for anything is water.
Evoke® offers all the extras at an extra good price.