Conquer 100
Sit-In Fishing Kayak
Conquer 100
Sit-In Fishing Kayak
Gone fishing! The Conquer 100 sit-in fishing kayak offers many features to enhance your fishing experience. The innovative hull design provides maximum stability and performance and is ideal for lakes, rivers and streams.
Perfect for lakes, rivers and streams
Equipped with two clamshell storage hatches, removable dash with storage, bungees and a stern bulkhead the Conquer 100 provides ample room for fishing gear. Other standard features include fishing rod holders, Trac Universal Mounts, thigh pads, adjustable foot brace system, drain plug, cushioned carrying handles, deck lines and paddle holder.
Cockpit
43″ x 17.5″ / 109 cm x 44 cm
The sleek styling along with the many convenient features will make your paddling experience comfortable and enjoyable with the Conquer 100 sit-in fishing kayak.
The Conquer 100 fishing kayak is the perfect way to get to those secluded fishing spots.
Cutting-edge plush seat system with adjustable pull straps
Protective thigh pads
Adjustable foot braces
Storage hatches with removable bags
On-board shock cord deck rigging
Trac Universal mounts for electronics
Carrying handles
Paddle holders
Fishing rod holders
Removable dash with storage
Deck lines
Drain Plug
Hover to Explore Features
Adjustable Fishing Rod Holder
Rear Storage w/Mesh Netting
Evoke
verb: to stimulate, awaken, arouse...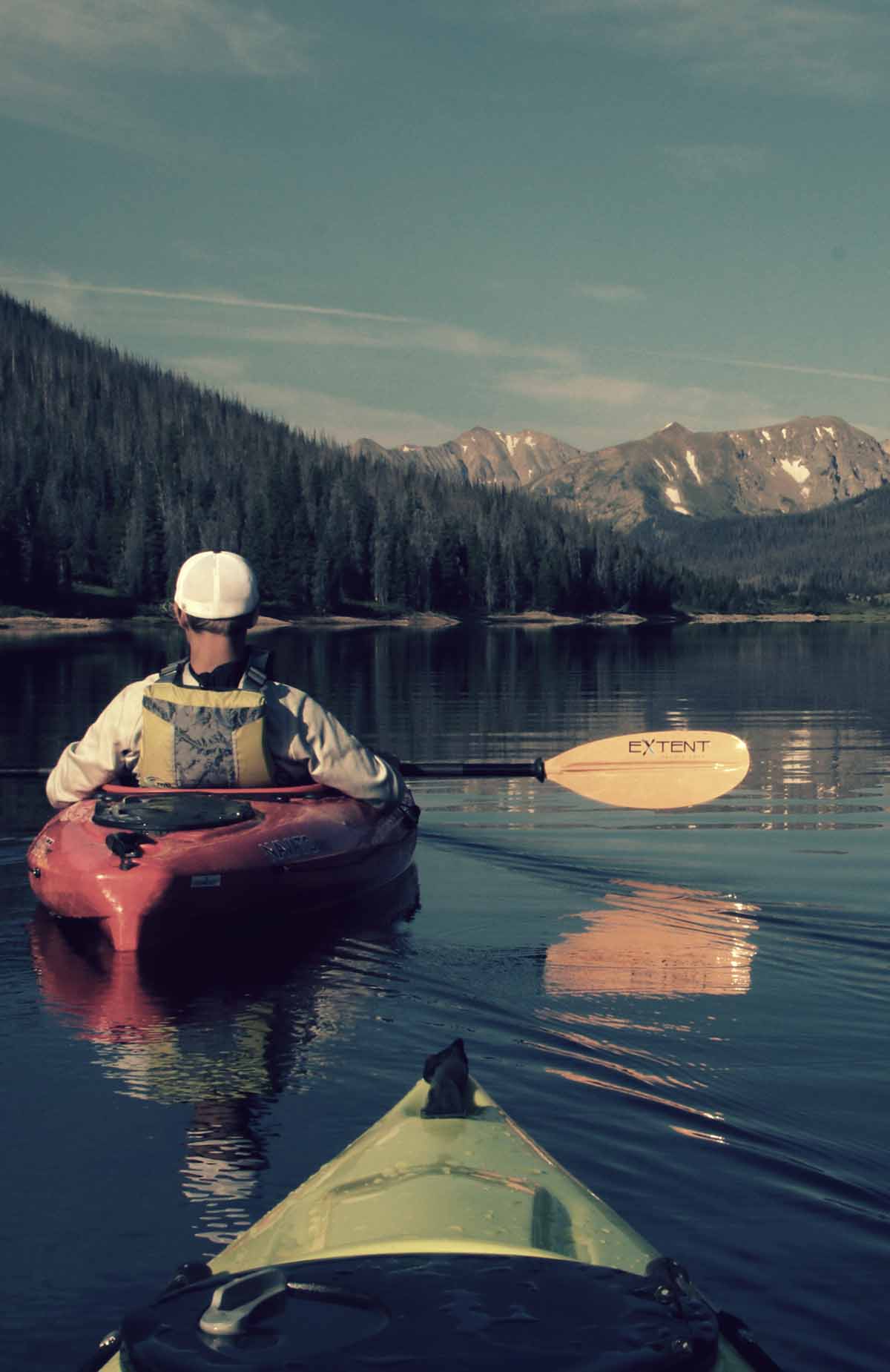 Go farther, faster and more confidently with Evoke®