Navigator 100
Sit-On-Top Fishing Kayak
Navigator 100
Sit-On-Top Fishing Kayak
The Navigator 100 sit-on fishing kayak has everything an angler needs for a relaxing day on the water. Fishing enthusiasts will experience the comfortable seating system with high back support and no shift bottom. Lightweight and easy to carry the hull design is effortless to maneuver, exceptionally stable and is perfect for lakes, rivers and streams.
Perfect for lakes, rivers and streams
The Navigator 100 fishing kayak offers large storage hatches with removable bags, rear storage well with mesh netting, recessed tackle holders and sealed ditty trays giving you plenty of room for your gear. Attach your favorite fishing gear to the Trac Universal mounts. Other essentials include one swivel and two flush mount fishing rod holders, adjustable foot braces, conveniently located carrying handles, paddle holders, deck lines and self-bailing system.
The sleek styling along with the many convenient features will make your paddling experience comfortable and enjoyable with the Navigator 100 sit-on fishing kayak.
The Navigator 100 offers plenty of room for you and your gear
Cutting-edge plush seat system with adjustable pull straps
Rear storage with mesh netting
Adjustable foot braces
Storage hatches with removable bags
Fishing rod holders
Sealed ditty trays
Trac Universal mounts for electronics
Carrying handles
Paddle holders
Self-bailing system
Deck lines
Hover to Explore Features
Rear Storage w/Mesh Netting
Rear Storage w/Mesh Netting
Evoke
verb: to stimulate, awaken, arouse...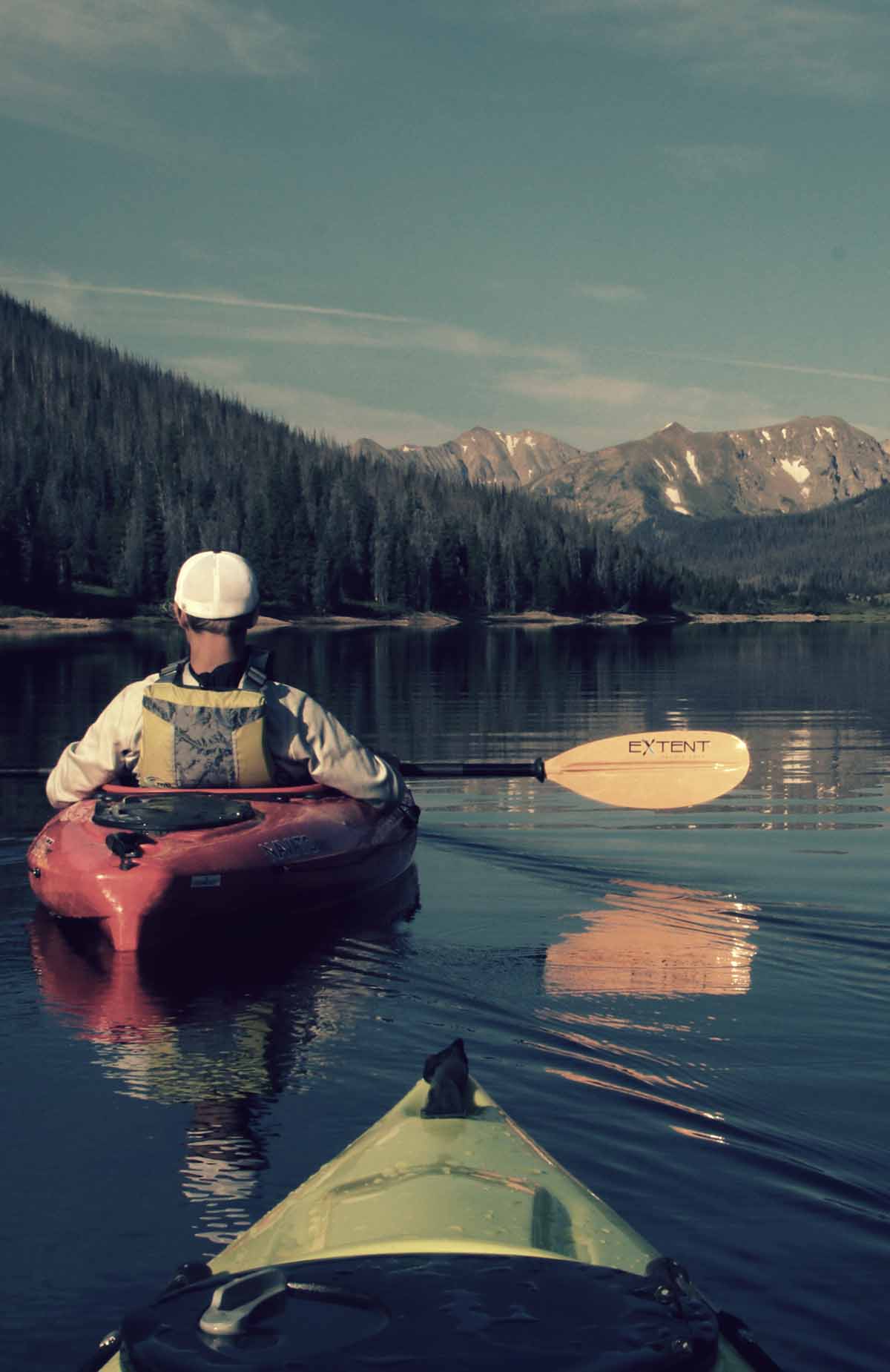 Go farther, faster and more confidently with Evoke®